Wholesome, rich and robust; meatballs are a dream come true for all meat lovers. There is nothing more enjoyable than biting into flavorful and coarsely pounded meat. You can add these balls to your pasta, sandwiches, and subs. They will impress you and your guests in almost all the different forms that they are used in.
Furthermore, they end up serving as show-stealers as well. For the ones who are of the view that a meatball is simply herbs and minced meat, you are on the wrong side of things. You have the option of experimenting with different spices and herbs. There is an art associated with making perfect ball from minced meat: a blend of right ingredients, preparation style, and cooking method.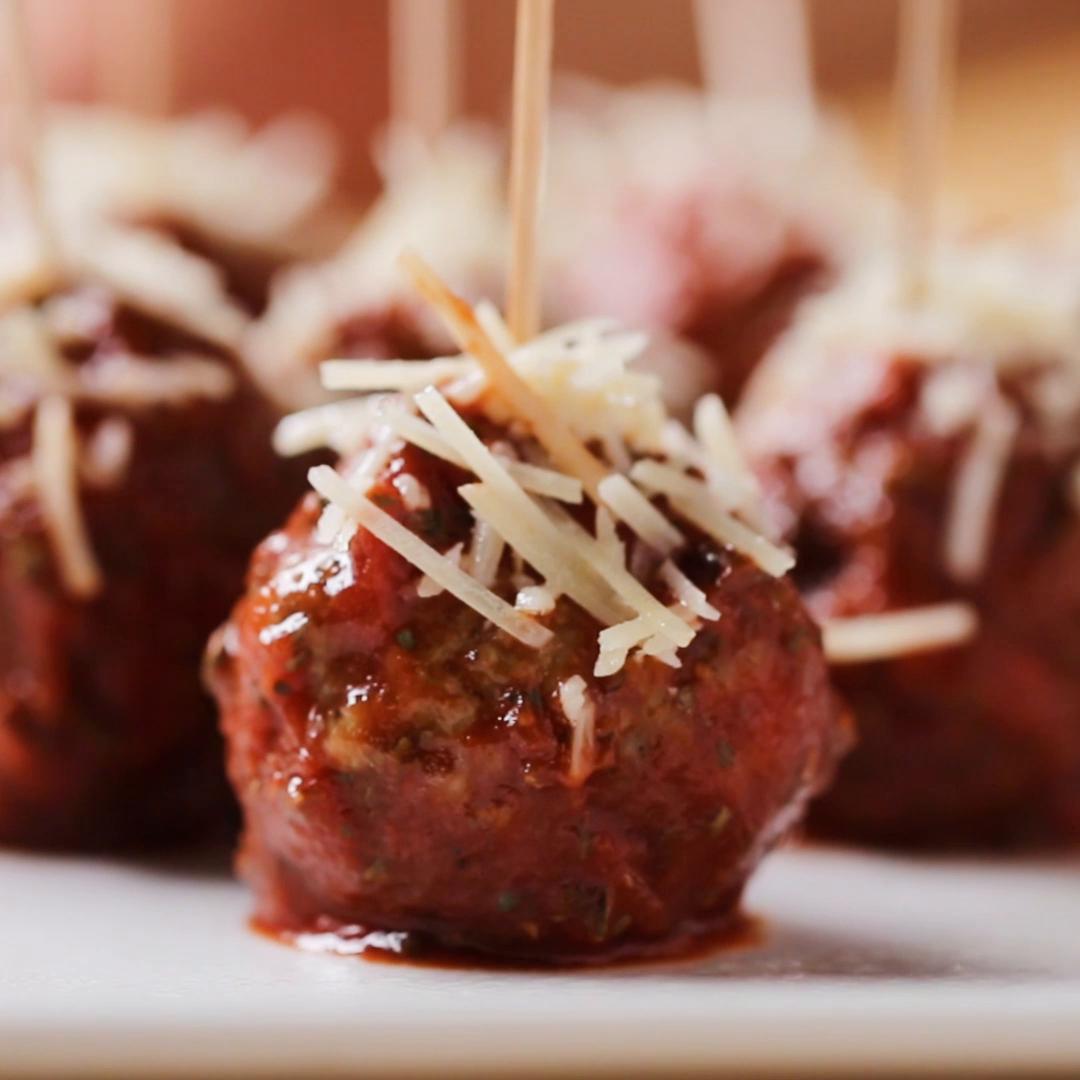 Use Superior Quality Meat
Just like any other recipe that you delve into, the quality of your result is mainly dependent on the quality of the ingredients that you incorporate. The same goes for them as well. Since meat is your main ingredient, it is necessary for you to ensure that you are using good quality meat. Buy ground meat from trusted sources, and this comes as a guarantee of good quality.
Keep The Ingredients Cold
It is necessary to make arrangements so that the fat from your minced meat does not melt and breaks down before cooking. For this, you will have to keep all the ingredients and especially the meat cold. Use a chilled container for making the mixture. If you are using pre-cooked ingredients such as onions, allow them to cool down prior to adding them to the mixture.
Use Breadcrumbs For Texture And Volume
Breadcrumbs offer texture and volume to this dish. If you do not want the balls to be very firm, it would be an excellent idea to add some breadcrumbs to them. Soak breadcrumbs in milk before adding them to your blend. This way, the crumbs will merge very well with the ground meat along with its moisture and flavor.
Tasting The Mixture Is Important
Once you are done with the preparation of your meatball blend, it is essential that you taste it before forming the balls. You will not have to eat raw meat. Form a small test ball and fry it in some oil. Taste this little piece for seasoning and if you find anything missing, just add the same. Fixing the herbs, spices, and salt now means that your cooked dish will taste exactly the way you want. This is the right way of saying goodbye to those days of bland meatball preparations.
Do Not Over-Mix
You need to pay attention to the fact that you should not over-mix the blend that you have prepared for your meatball recipe. Over mixing the ingredients thoroughly will not give the balls the texture that you want.
Preparing meatballs is not a tricky proposition. Yes, it can be a bit time-consuming, but it is not burdensome.