If there are turkey meat skeptics in your home then there are meatloaf recipes that will actually help you in changing their minds. The recipes have worked for me, and I am quite sure that it will work for you as well. I never made meatloaf in my house. I was into making meatballs every time, but never meatloaves. That was until I stumbled over this secret of making juicy inside, moist, flavorful and crave-worthy meatloaf recipe. Now I make it all the time. I have the recipe detailed for your Turkey craving below: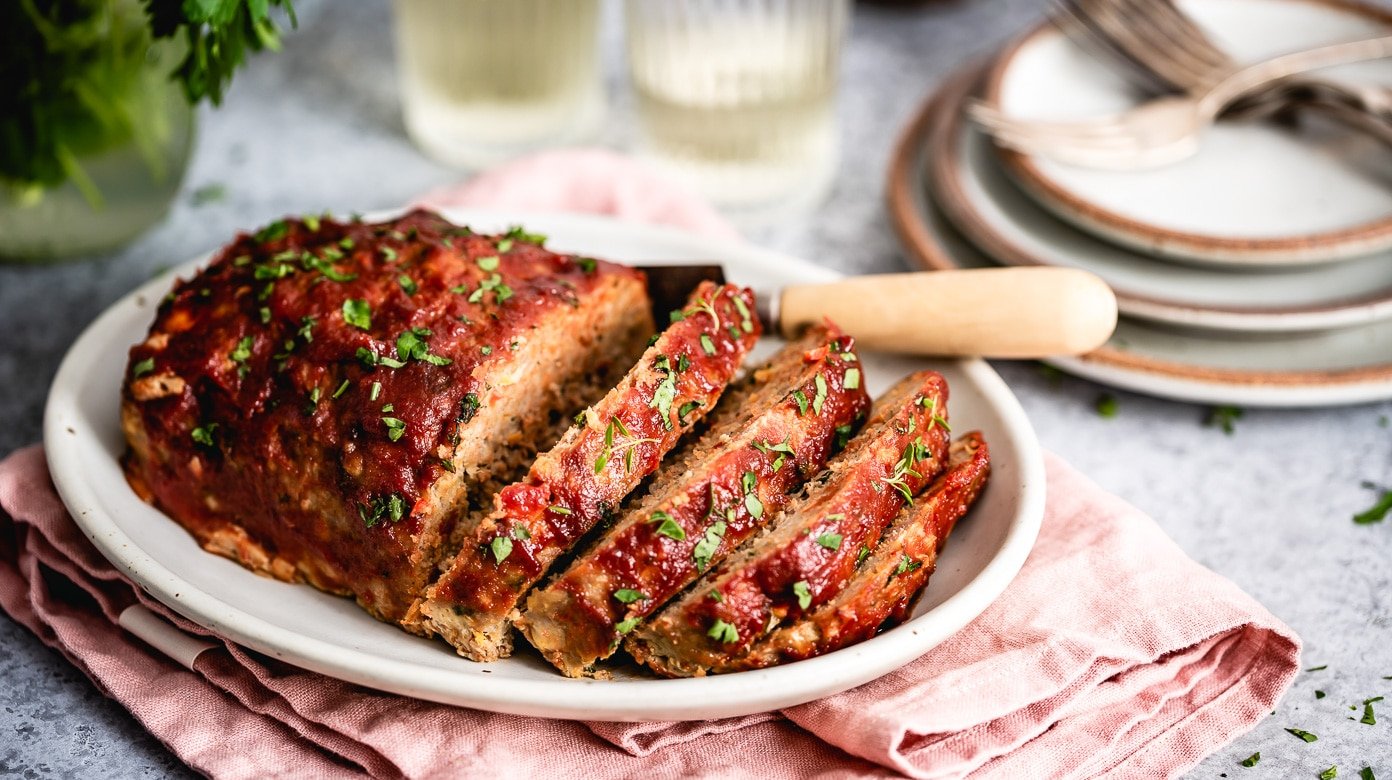 Moist And Juicy Meatloaf Recipe
Since ground meat of turkey is a bit bland and dry after being cooked, it makes sense to add some ingredients that keep the interiors moist along with providing the added flavors. Here the trick is going for minuscule pieces of completely chopped mushrooms for preparing a flavorful and moist meatloaf.
Preparation Time: 35 minutes
Cooking Time: 55 minutes
Total Time: 1 hour 30 minutes
Ingredients
Finely chopped and trimmed mushrooms: 8 ounces
Peeled and finely chopped onion: One
Peeled and finely minced garlic cloves: 2
Oil: One tablespoon
Black pepper (ground): Half teaspoon
Sea salt: ½ tsp
Worcestershire sauce: One tablespoon
Ketchup: 7 tablespoons
Bread crumbs: 60 grams or 1 cup
Lightly beaten eggs: 2
Milk: One by three cup
Ground turkey: One and one by 4 pound
Instructions
First, heat the oven at 400 degrees Fahrenheit.
Now take a rimmed baking sheet and oil it lightly. You can also make use of a baking pan and line it using aluminum foil.
Take a large container and heat oil over low or medium heat.
Next, add onion and keep stirring until it gets softened. This will take approximately five minutes.
Now put in garlic and wait for the blend to turn aromatic. It will take one minute.
Add the mushrooms, salt, and pepper. Cook until you find the mushrooms losing their liquid. This will take ten minutes.
Transfer the mushrooms and the onions to another container and put in the ketchup and Worcestershire sauce. Leave it to cool.
Meanwhile, combine milk and breadcrumbs in a small container. Stir this mixture along with eggs in the onion and the mushrooms. Make use of your hands or a fork for mixing the turkey gently along with some pepper and salt. This mixture will be quite wet.
Start forming a meatloaf and place it right at the center of the baking pan or sheet. Spread some ketchup on the top of the loaves.
Bake it at 170 degrees Fahrenheit for 50 minutes and wait for 5 minutes before slicing it.
There you are! All prepared with your moist and flavorful meatloaf. Your guests would never be able to guess that this meatloaf made of turkey meat is actually packed with tasty mushrooms and it is so darn relishing! Gather in applauds and appreciations like never before.